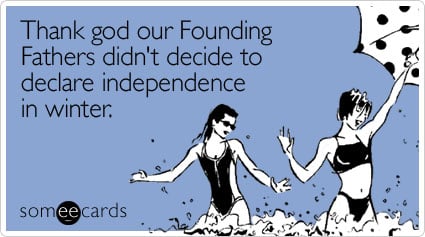 Happy 4th to all of you who are celebrating Independence Day today!
I hope you are all enjoying fantastic fireworks and grilled meats of every variety. I'm celebrating in Eugene, Oregon, in between moments of frantic St. Matthew Passion studying...
In case you haven't had a chance to pledge your support for the
"Still Falls The Rain" Kickstarter
campaign yet, we are
only 6 days away
from the finish line now and
about 40% of the way there!
The catch with
Kickstarter
is that if we don't raise 100% of the fundraising goal, we will lose ALL of the money pledged so far. So it is important that we reach that finish line in time!
Pledging your support is not only a fantastic opportunity to help bring some extraordinarily moving music to the world, but it's also a great opportunity to
pre-order your own advance copy of the album.
In case you haven't checked the album's
Kickstarter
page out yet, every pledge-level reward includes an advance download or advance CD - a pledge as low as $50 includes both!
We're only 120 $50 pledges away from reaching our goal, and this blog gets about 100 visits a day.
If everyone who visited this blog in the next 24 hours stopped by
Kickstarter
and pre-ordered a copy of the album by pledging their support - just imagine how much closer we would be towards that goal and bringing this album out into the world!
To those of you who have already pledged - I cannot thank you enough for your support and generosity! Please help to continue to spread the word! Many, many thanks and Happy Independence Day!